Unique Themed Bars and Clubs You Have to Check Out in SLC, Utah
Unique Themed Bars and Clubs You Have to Check Out in SLC, Utah
Do you hate it when clubs play awful music? Or when bars serve repulsive food? This article will help you discover the perfect place for you. These clubs have themes which may match your preference. They range form Latin themed music and chill vibes to a more complex, fun night out with karaoke. These are the best themed clubs and bars in Salt lake City, Utah that you need to check out…
1. Echo and Karma
Echo and Karma is a nightclub with two dance floors and two themes, so everyone can enjoy the night out. Karma has hip hop themed music while Echo has Latin themed music. This club is great for those wanting to dance to top hit songs from artists like Bad Bunny, Peso Pluma, Drake, Cardi B, and more. They are open Friday – Saturday 9 pm to 2 am and some Thursdays.
Check out there website here: https://www.echokarma.com/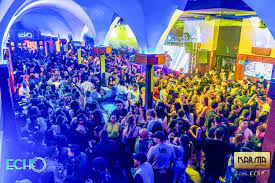 2. Flanker Kitchen and Sporting Club
Flanker Kitchen and Sporting Club is a multi-concept complex that features a casual restaurant, three distinguished bars, 400-square-feet of LED screens, private karaoke and sport simulator rooms, a central sporting club/nightclub, and a cocktail lounge.
Hours of Operation:
Wednesday 5:00 – 11:00 PM
Thursday 5:00 – 11:00 PM
Friday 5:00 PM – 1:00 AM
Saturday 5:00 PM – 1:00 AM
Sunday 11:00 AM – 6:00 PM
Click here for more information: https://www.flankerslc.com/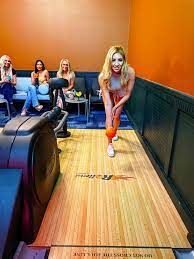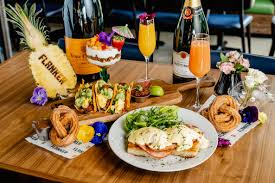 3. Lake Effect
Lake Effect is for those who love Asian style food and a chill night out.. Featuring the largest liquor selection in the state, gorgeous interiors, a stellar menu of Asian inspired food, and live music 7 days a week, Lake Effect will surely be a night to remember.
Click here to find out more: https://lakeeffectslc.com/
Want Other Options?
If none of these options are what you are looking for… we highly recommend checking out these other articles.
LGBTQ Bars and Clubs in Utah
Looking for something LGBTQ friendly in Utah? Check out this article:
Delicious Night at Wildwood
Want some delicious comfort food? Wildwood offers a wide selection of food and cocktails perfect for everyone.