The Perfect Day: 12 Hour Itinerary for Salt Lake City
Follow this Salt Lake City one-day itinerary for the perfect winter day in the state that rightfully boasts the "Greatest Snow on Earth". Highlights include skiing/ snowboarding at one of the world-renowned seven slopes, eating at Settebello, one of the first pizzerias ever certified by the Associazione Verace Pizza Napoletana, & experiencing the magic of Utah's Ice Castles.  Follow the images below for your one-day itinerary for the perfect winter day in Salt Lake City, Utah.
8:00 AM: Pastries & Coffee at Filings and Emulsions – 1475 S. Main St, SLC UT 84115
With a full day of activities ahead, your one day in Salt Lake City should start with some carbs and a little coffee. You wouldn't go wrong with a stop at Eva's or Gourmandise, however, your best option is Filings & Emulsions. Pastry Chef and owner Adalberto Diaz has been honing his craft for over 30 years and it shows. We recommend the Prosciutto Panino – a perfect, crispy demi-baguette filled with Irish butter and Prosciutto Crudo. If you need something sweet, try the Kouign-Aman. Now, grab your Cubano (espresso) and be on your way.
10:00 AM: Snowbird Resort – 9385 S. Snowbird Center Dr. Snowbird, UT 84092
If you've come to Utah to experience the "Greatest Snow on Earth", then it wouldn't feel right to go anywhere except for the best overall ski resort in Utah! Located in the beautiful Cottonwood Canyon, we highly recommend that you go enjoy the unparalleled slopes of Snowbird Ski Resort! Snowbird's tram, tunnel, and diverse terrain make it the perfect place to maximize your experience in one day.
The "tram" is a massive gondola that takes its passengers from the bottom of the mountain to its highest peak in one ride. It makes the mountain absurdly accessible so you don't have to spend your day traversing the mountain to find the best powder. Snowbird's tunnel, which is literally a tunnel through the mountain, allows you to travel through the mountain and access an entirely different section of the mountain without having to lift-hop your way to the top!
Snowbird's terrain is undoubtedly the #1 reason why to ski at Snowbird. You can drop off cornices into narrow chutes that will thrill your bones or you can cat-track your way down the entire mountain. There is a suitably challenging path down the mountain for every level of skier that will have you cruising on cloud 9.
Special Mountain Tips: Experts head to Great Scott/The Cirque, intermediates head to Mineral Basin/Little Cloud/Gad 2, and beginners just follow the cat-track down any run and you'll be happy as a clam.
Many visitors may choose to stay in the resort area for lunch and more skiing in the afternoon. For those who want to venture on, we recommend…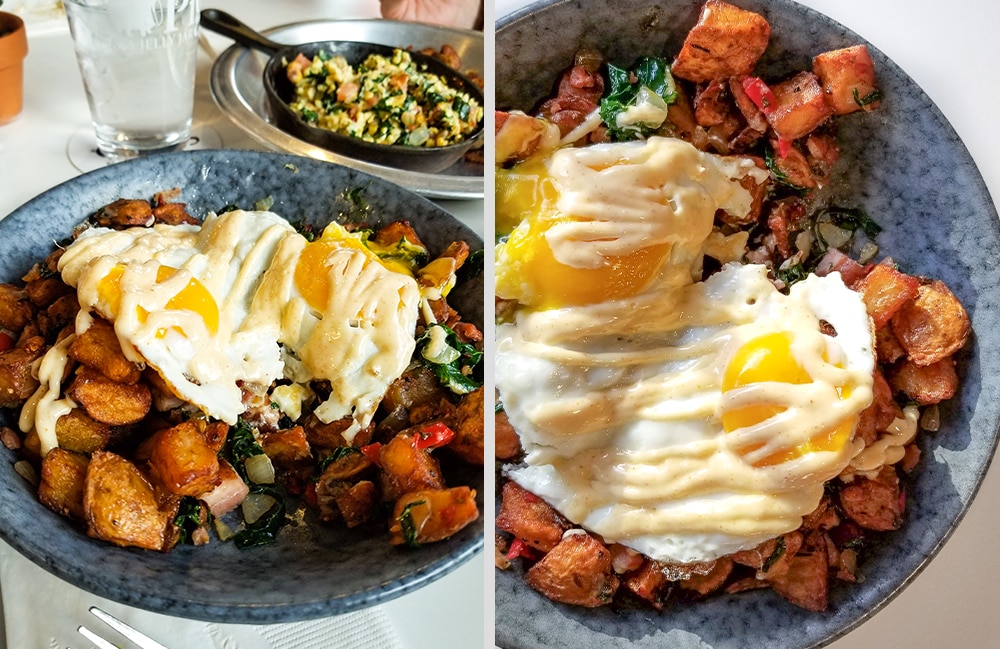 After a morning of skiing, make your way into Salt Lake City with a delicious brunch at Pig and a Jelly Jar. This small, quaint restaurant located in the Liberty Park area has delicious southern-style brunch options. From their mac and cheese with pulled pork to their hot Nashville chicken sandwich and chicken and waffles, you won't be disappointed with anything off their menu, including their wonderful vegetarian options.
Note that parking can be a bit limited and Pig and a Jelly Jar doesn't take reservations, but the wait is not usually long. If it doesn't work with your plan, check out these other amazing brunch options in Salt Lake City.
3:00 PM: Downtown – West Temple
In the early afternoon, visitors may enjoy exploring some of Salt Lake City's most unique buildings. The best-known attraction, and arguably the most visited location in Utah, is the Salt Lake LDS Temple. Another option is to visit the Natural History Museum. The building has a very modern look and feels with glass walls and horizontal mismatched bands to illustrate rock formations seen throughout the state of Utah.
You can find high-end designers at the downtown mall, City Creek, or wander through some local boutiques. Some of Salt Lake's best small shops are found on 9th South. There is a range of handmade homewares, clothing, jewelry, food, and more.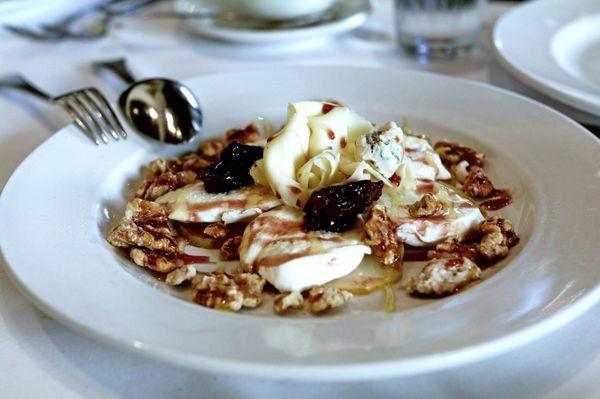 6:00 PM: Dinner Valter's Osteria – 173 West Broadway, SLC, UT 84101
After an active day of winter skiing or snowboarding and scoping out the city, we're sure you're famished! Make your way to Valter's Osteria for a modern twist on a Tuscan Granary. Enjoy Valter's house-made spinach and butternut squash ravioli with Valter's mother's meat sauce or housemade gnocchi in mushroom sauce.
If you're wanting a different dinner vibe, our team recommends one of the 5 Can't-Miss Restaurants in Salt Lake City. From classic burgers at Hires Big H to Utah's go-to culinary experience for special occasions at Valter's Osteria, our team's recommendations are bound to hit the spot.
Looking for something a little more niche or unique? Check out the Top 5 Highly Rated Restaurants in Salt Lake City. From fine dining at Current Fish & Oyster Restaurant to Napoletana Pizza and Gelato at Settebello. Salt Lake has great options for everyone.
AFTER 8:00 PM – All Ages Activity
For your evening out, we recommend Ice Skating at the Gallivan Center in downtown Salt Lake City. This rink brings all the joy of outdoor ice skating with the magic and warmth of feeling like you're in a Hallmark movie setting.
Skating is offered mid-November through February with both hockey and figure skate rentals on-site. Parking is available on the street or at one of the parking garages close by.
If you're interested in a less athletic night out, we recommend going to the Hogle Zoo Lights nestled in the mountains to the east, which is perfect for families or a night out with friends. Hogle Zoo Lights brings the joy of winter lights together with the delight of the animals' nighttime stunts. Be sure to watch your time as Hogle Zoo Lights usually closes at 9 pm.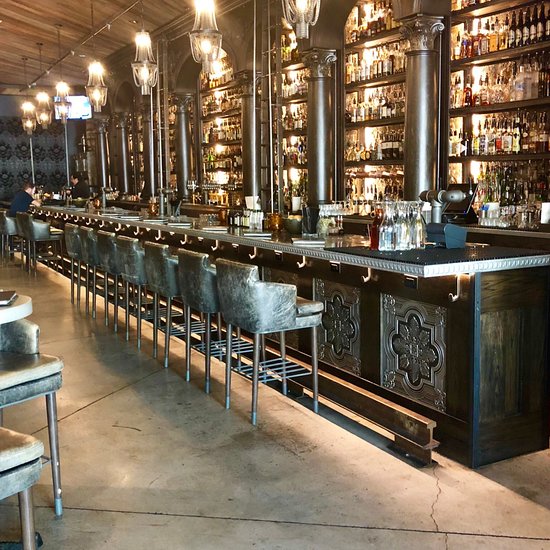 AFTER 8:00 PM – 21+ Activity
Interested in a nightcap or great cocktail? Check out our team's, Favorite Nightlife Scenes in SLC. From live music to wine by the glass to a 30-foot wall of liquor Salt Lake City has options for everyone.