Ski Utah Powder this Winter
Ski Utah is a phrase so synonymous with winter recreation that it even made it to our license plates . Famous for its light, flaky powder, Utah has always been a great choice for winter recreation. The breathtaking resorts surrounding Salt Lake City offer locals a great alternative to a day in the office, while our new airport and friendly city draws out-of-towners looking to get away. Make the most of the 2021 winter season on Utah's slopes with our quick guides. A little research and some early shopping can ensure both aspiring and experienced skiers will find a ski pass that suits their budget.
With so many resort choices and multiple passes it can be a challenge to plan the perfect Utah ski season for anyone starting their search. We're here to help. From local's insights and recommendations for the best resort experience for you and your family, to the best deals for Utah residents looking to ski close to home, we can get you on the best path towards a great 2021 season of flaky powder and great prices.
Choosing the right Utah Ski resort
Utah has many great options for skiers and snowboarders of all levels. From Park City to Deer Valley and Snowbird, we have lots of recommendations and here are some of our favorites:
Alta Ski Area
A skiers only resort, Alta offers more simple amenities than some other Utah ski resorts, but 15% beginner terrain, it offers a lot for newer skiers, and has made our list of the Best places for Ski and Snowboard lessons in Utah. For the more experienced skiers, Alta prides itself on "steep and deep" powder that rewards expert skiers, so don't think it's focused around new skiers.
Brighton Resort
Brighton Resort is all about skiing and boarding, not about the après ski scene. It made our list of best places to learn, and offers group lessons for a lower price. Children 10 years of age and younger ski free, and night skiing is available every night of the week except Sundays. Brighton also offers great deals that bundle a season pass with the Ikon Base Pass. Brighton was the first ski resort in Utah, and makes for a rewarding experience.
Deer Valley
Deer Valley offers first-class facilities and a great mix of terrain for skiers of all levels. A favorite of many locals, Deer Valley offers everything in one place, for a price. If Deer Valley is the Utah ski experience of choice for you, make sure to check out the St. Regis Mountain Terrace, a great Aprés-Skiing experience.
Park City Mountain Resort
Park City Mountain Resort is one of the largest ski resorts in Utah. With two separate bases, Park City Mountain Village and Canyons Village, many skiers will limit their day excursion to only one. Skiing at both requires a little planning and can be an all-day project. Park City offers great intermediate runs, and is part of the Epic pass. The resort's Umbrella bar also ranks highly on many Aprés-ski experience lists.
Snowbird:
​​Snowbird is part of the IKON and Mountain Collective pass program, and has terrain to suit anyone but it's a great resort for advanced skiers. Steep runs and open bowls are challenging but not overwhelming. This is also one of the most scenic ski resorts in Utah. Snowbird prides itself on challenging more experienced winter adventurers, and even built their ad campaign around it. Snowbird will also host its 48th Octoberfest this year and even offers some ski pass incentives for locals working the event. The Tram Club bar was a Utah Aprés-skiing favorite, but after 27 years it announced that it will be indefinitely closed.
Solitude Mountain Resort
Solitude is a local favorite, and while it offers great skiing, it also offers extensive opportunities for Nordic/ cross-country skiing and snowshoeing. It offers great accommodations, considers itself family-friendly and offers something for skiers of all levels.
What about Aprés-Skiing spots?
It's not all about the slopes. For both locals and visitors the Utah powder is about more than skiing. It's about the experience. Utah resorts offer mention Aprés-ski options to help make the most of the 2021 winter season on Utah's slopes. The Umbrella bar is a favorite, but far from the only one. Check out some of our other highlighted Aprés-Skiing destinations, keeping in mind the Tram Club at Snowbird has closed for the foreseeable future.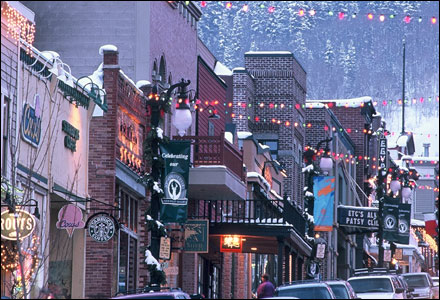 Choosing the best 2021 Ski Pass
While the various resorts around Utah offer great deals on their individual ski and snowboard passes, many bundle offer bundles through other options like the Ikon Base Pass. Check out our recommendations to help decide between day and season passes, keep in mind that while buying a day pass at these resorts or local shops may cost more than a discount pass, it could be a better fit if you're not sure about your season plans. Here are the passes you should know about:
Mountain Collective: Offers access to 23 destinations, including Snowbird and Alta, with no blackout dates. For $519 (as of August 2021) you get two days at each location, for a total of 46 days. Additional days at specific locations can be purchased for 50% off.
IKON Pass: Offers access to Solitude Mountain Resort, Brighton, Deer Valley and other Utah resorts. Make sure to check out the differences between the Ikon Pass at $1049 versus the Ikon Base Pass at $779. College and military discounts can bring the price of the Ikon Base pass down to $569.
Indy Pass: The Indy Pass gets you access to areas like Powder Mountain and Eagle Point. The pass offers 2 days at each of a growing number of independent ski resorts, and starts at $279. Prices go up in September, so act quickly if this is the one for you.
Epic Pass: If you act quick, you can get unlimited access to Park City skiing for $783 with no blackout dates. For the budget conscious, go with the Epic Local Pass. For $583 you get access to Park City, but have to keep in mind that it comes with blackout dates.
With so many great choices it's hard to go wrong. But with the our blogs and a little budgeting you too can make the most of the 2021 winter season on Utah's slopes!